"Fans of Hillerman will love this unique and quirky detective duo."
—Leslie Glass, bestselling author of Tracking Time
The Howard Moon Deer Mysteries
Ghost Dancer | Warrior Circle | Red Moon | Ancient Enemy | Turquoise Lady | Blue Moon | Hungry Ghost | Walking Rain
Walking Rain (#8)
Driving home from Utah, Howard Moon Deer is passing through an empty stretch of New Mexico desert when a young Chinese woman staggers onto the highway, seemingly out of nowhere, and collapses before his onrushing car. Howie screeches to a stop but she dies before he is able to get help.
Who was this woman and where did she come from? When Jack Wilder and Howie are hired by a non-profit organization, Washington Women Against Trafficking, they are soon embroiled in the most dangerous case of their career: what appears to be an illegal cannabis operation on Indian land, financed by Hong Kong money, that in fact is hiding something much more sinister.
To complicate matters, Howie is making preparations for the visit of his 17 year-old daughter, Georgina, whose existence he only recently discovered. Georgie grew up in Scotland and it's a good thing she's an adventurous girl because she's about to get a real taste of the Wild West.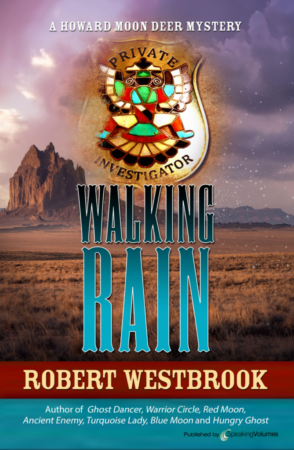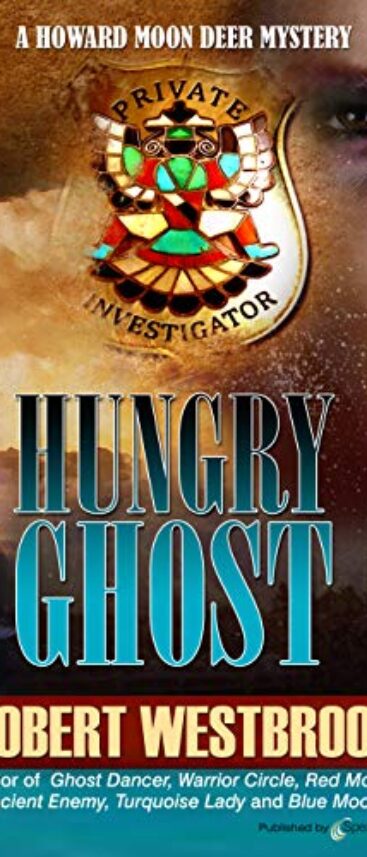 Hungry Ghost (#7)
On a cold November night, Howard Moon Deer is walking home through the woods when he is accosted by a ghost from his past: Nick Stanton, his long-ago roommate at college, who makes a seemingly simple request for Howie to take a message to his sister, Grace.
But Nick is an eco-terrorist who is on the run from the FBI and his beautiful sister Grace, now a bestselling author, was Howie's first love when he was nineteen. Their father is U.S. Senator Harlan Stanton and when murder intrudes at the family's secluded New Mexico ranch, Howie finds himself the prime suspect in a baffling series of deaths.
Fifty years ago, the property where the Stanton Ranch now stands was an Indian boarding school where a sensational murder occurred, and it looks as though the horror of this old crime has returned to haunt the present. With Howie in jail, it is up to Jack Wilder to clear his name and discover the real killer before violence strikes again. Hungry Ghost is a deadly family drama of passions, murder, money, and lies.
Blue Moon (#6)
Alone on a wilderness trek in the New Mexico mountains, Lakota P.I. Howard Moon Deer meets a barefoot, half-crazed astrophysicist who claims he's been abducted by a flying saucer and has just returned from the planet Klizmor in possession of an illusive equation from their advanced civilization: the Theory of Everything.
Is he a madman or part of a clever fraud? He's not just anyone, Howie soon discovers. He's Dr. Grisha Bloom, a famous Nobel Prize winning physicist, and when he's murdered Howie finds himself immersed in a dangerous world of UFO conspiracies, military secrets, and a group of cutthroat astronomers who are competing to claim credit for the discovery of a new subatomic particle, the Blue Moon Quark.
Blue Moon, the 6th Howard Moon Deer mystery, takes the reader on a roller-coaster ride through the dark side of New Mexico, birthplace of the atomic bomb, where science and fakery converge, and huge government contracts dangle for those brilliant enough—or ruthless enough—to reach for the stars.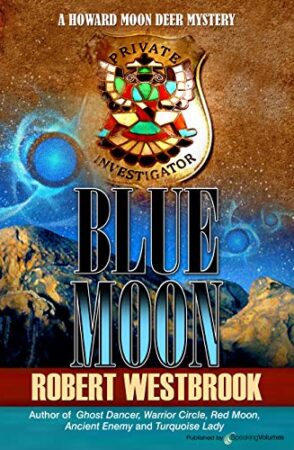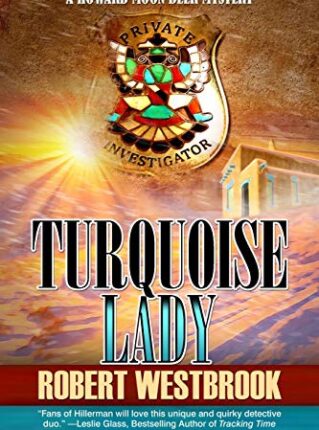 Turquoise Lady (#5)
Jack Wilder and Howard Moon Deer are back with a baffling new case. A lonely woman, recently arrived in New Mexico, has vanished mysteriously from her house on a snowy winter day, leaving her front door open and her emotional support dog, Gurdjieff, dead on the dining table.
She is the Turquoise Lady, dressed in Indian jewelry and a cowboy hat, who came looking for a new life and instead found murder and betrayal. A year later, Wilder & Associate have been hired by the family to see if they can solve the mystery of her disappearance after the police have failed.
It's winter once again, the ski season has begun, and San Geronimo is full of Hollywood celebrities who are raising money to stop a pipeline from crossing Indian land. When there is a new murder, and a young woman is kidnapped, Howie and Jack are led into a dangerous web of lies, intrigue, and a family with secrets to hide. Turquoise Lady is a story rich with characters and insight, a suspenseful journey through the new American West.
Ancient Enemy (#4)
In San Geronimo, New Mexico, a bizarre murder unearths the ancient secrets of the Anasazi. And rumors of evil flesh-eating spirits run rampant…
The murder of an esteemed archaeologist is fueling an already heated war between natives and the academics who excavate their land. And when the coroner confirms that the victim was cannibalized, the story takes a twisted turn…
Private eye Howard Moon Deer and ex-police chief Jack Wilder are on the case. The killing appears to be a modern mimicry of the Anasazi's rumored past—one the tribe thinks would be best left buried. But Howard and Jack must search for clues even if it means digging up sacred land. As they struggle to fight tribal politics, the killer strikes again. And now they must race to solve the crime before fear swallows the town whole…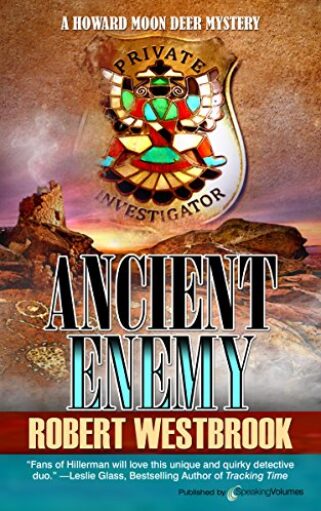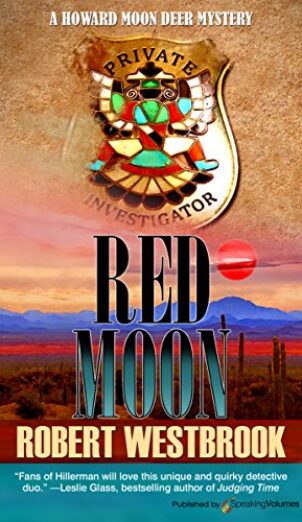 Red Moon (#3)
In San Geronimo, New Mexico, the rich and famous mingle with the down and out—and the secrets of the past collide with the crimes of the present…
Shortly after private eye Howard Moon Deer decides to settle down with his latest lady love, he accepts a new case that takes him away from the homefront—and introduces him to the dangerous passions that drive San Geronimo's thriving art scene…
Howard and ex-police commander Jack Wilder have been hired to investigate Sherman Stone, a man notorious for his torrid liaisons and low-life friends. Rumor has it that he's planning to have his wealthy wife killed. But before Howard can separate fact from fiction, a local hobo is murdered—and then Sherman himself meets an untimely end. Now Howard and Jack must follow a sinister trail of clues that leads them into the past—to the night when a precious painting was stolen and a murderous legacy was born…
Warrior Circle (#2)
In the deserts of New Mexico, someone has just discovered his inner child…and it's about to throw a deadly temper tantrum.
When Howard Moon Deer's girlfriend Aria storms from his cabin in the middle of the night, he just considers it another conflict in their tempestuous relationship. But when he finds her Jeep abandoned down the road with no sign of her nearby, his instincts lead him on an investigation that uncovers the dark underbelly of a trendy southwestern town.
With the help of blind ex-detective Jack Wilder, Howard follows a trail of clues leading to a men's encounter group known as the Warrior Circle. Its members are prosperous local businessmen and upstanding members of the community…or are they? As the pair edge closer to the truth about Aria's disappearance, one thing becomes crystal clear—someone is acting out a murderous fantasy of power and revenge—and Howard and Jack may be the next victims!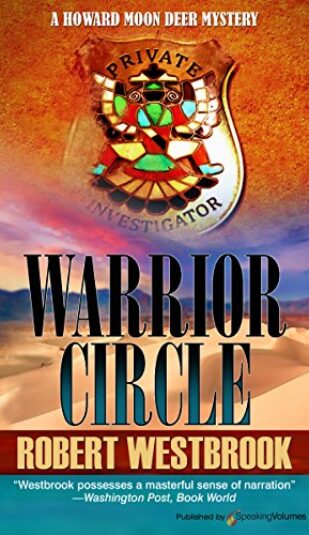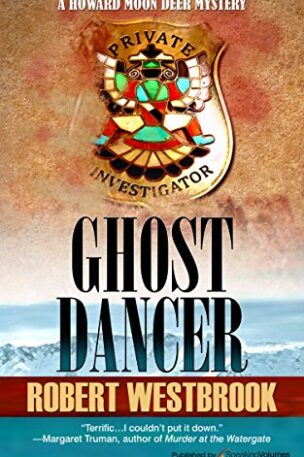 Ghost Dancer (#1)
A Native American working on his Ph.D.
A cop blinded in the line of duty.
A chic resort's only hope to stop a killer cold in his tracks.
Once a land of Pueblo dwellers, the town of San Geronimo, New Mexico, is prime ski country. P.I. Howard Moon Deer and ex-cop Jack Wilder are headed there to meet their first client—a former U.S. senator and the ski slope's owner. Instead, they find his body—and a murder case to solve.
Overrun with pleasure seekers, plunderers, and fanatics, San Geronimo has no shortage of suspects. But investigating the senator's two very different daughters, his political enemies, and his complex business dealings leads only to false clues. Then the senator's granddaughter is kidnapped—and the new detectives are plunged into a dangerous race for a little girl's life…and for their own.