About Robert Westbrook
Five years before I was born, on the Winter Solstice, December 21, 1940, my mother's lover, the author F. Scott Fitzgerald, jolted to his feet from a green armchair in her Hollywood apartment as they were listening to Beethoven's Third Symphony on a scratchy gramophone; he reached for the marble mantelpiece of her fireplace, a last attempt to save himself, then collapsed dead on the living room floor of a massive heart attack.
Scott was forty-four years old when he died and my mother, a pretty young Hollywood newspaper columnist by the name of Sheilah Graham, had been his girlfriend in a tumultuous relationship for three and a half years. She had grown up in the slums of London's East End with very little education, leaving school at the age of 14, though she was currently passing herself off as a British aristocrat. Fortunately, California was a place where you could reinvent yourself. Scott recognized her as a female version of Jay Gatsby, his own best invention, and he became her teacher. Enjoying his role as Pygmalion, he created the F. Scott Fitzgerald College of One in which he gave her an intensive course in history, literature, music, art, and social manners. For my mother this was an unimaginable gift that she never forgot.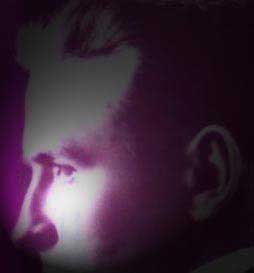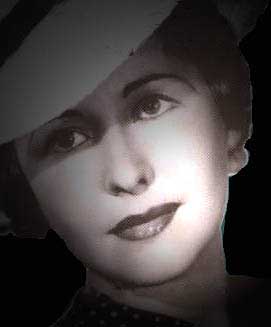 Though my mother lived another forty-eight years, she never entirely got over Scott's death. I was born in 1945 and one of my first memories is sitting with her in our Beverly Hills home with the encyclopedia open in her lap to Fitzgerald, Francis Scott Key, and listening to her tell me about this man that she had loved. Fitzgerald by this time had been elevated into one of the greats. His books sold millions of copies every year. Though when she had known Scott, his wife Zelda was in a mental institution, he was deeply in debt, his health had been ruined by years of alcoholism, and his attempt to find work as a Hollywood screenwriter had ended in humiliating failure. He died a forgotten man, his books out of print, with less than $500 to his name.
I grew up in the shadow of this contradiction, both the glory of what it meant to be an author, and the terrible price it often entailed. Somehow, despite the cautionary tale of Scott Fitzgerald, I always wanted to be a writer, from as long back as I can remember. It seemed to me the most wonderful thing in the world to dream up stories and write them down.
I'm always hesitant to tell people that I grew up in Hollywood because it's sounds better than in fact it was. Los Angeles was an outpost of the real world back in the 1950s. There were fins on Cadillacs and an actual gravel bridle path for horses down the middle of Rodeo Drive. Movie stars were pretty much everywhere. And writers galore because you could make more money in Hollywood than you could ever make with a book.
The palm trees beckoned, the sun seemed always to shine, but there was a cold, predatory anxiety underneath. Wisely, when I was a teenager, my mother sent me East to school – the Putney School in Vermont, a progressive kind of place where we called our teachers by their first names, ran a dairy farm, and marched for civil rights. I quickly got over any rich kid notions I might have carried with me from Beverly Hills by shoveling steaming cow shit in the barn on winter mornings. I'm sure this prepared me for life!
"Somehow, despite the cautionary tale of Scott Fitzgerald, I always wanted to be a writer, from as long back as I can remember. It seemed to me the most wonderful thing in the world to dream up stories and write them down."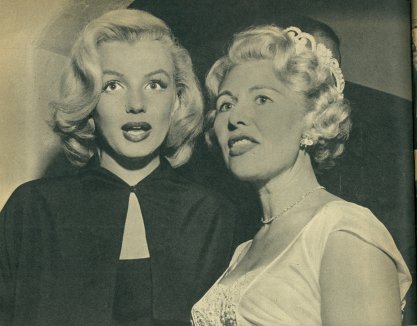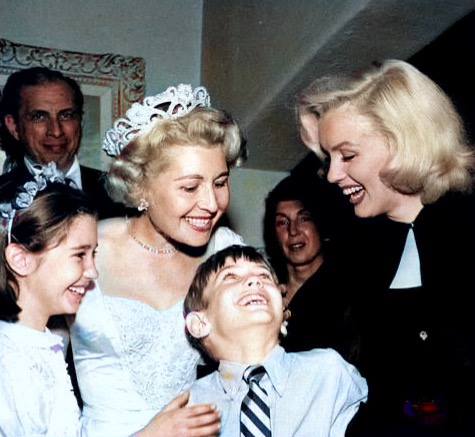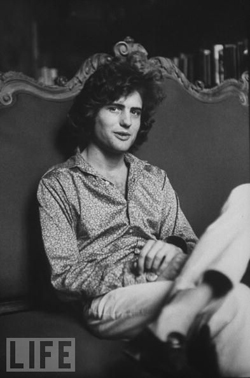 A summer trip to the Soviet Union after my Sophomore year, and I wrote my first book, Journey Behind the Iron Curtain, which was published by G.P. Putnam's in 1963 when I was 17. Later I attended Columbia College, joining the memorable class of 1967 that was eventually to shut down the university. From the sex, drugs, and revolution of that time, I put together a first novel, The Magic Garden of Stanley Sweetheart, published by Crown in 1969 and made into an MGM movie that introduced an eighteen year old actor, Don Johnson. Andy Warhol called the movie, "the quintessential, most truthful studio-made film about the '60s counterculture."
In 1985, while living with my wife, Gail, and our three children in Hawaii, I began writing a series of satirical mysteries set in the Los Angeles of my childhood: The Left-Handed Policeman, Crown, 1986; Nostalgia Kills, Crown, 1988; Lady Left, Crown, 1990; and Rich Kids, Birchlane, 1992. I was living in Greece, on the island of Crete, when my mother died in 1988 at the age of 84. I returned to America and tackled the story of her life, including her romance with Scott Fitzgerald. My book, Intimate Lies, was brought out by HarperCollins in 1995, and I think it's the most accurate telling of Fitzgerald's final years, as well as the anatomy of a poignant, difficult love affair that deserves to be remembered.
After moving to Taos with my wife in 1991, I've written a series of eight mysteries set in northern New Mexico: Ghost Dancer, Warrior Circle, Red Moon, Ancient Enemy, Turquoise Lady, Blue Moon, Hungry Ghost, and Walking Rain.  The ninth book in this series, Eagle Falls, will be released in 2023. 
Taking a break from the New Mexico mysteries, I've also tried my hand at something large and very ambitious, The Torch Singer—an epic story of two Hollywood generations that's set in the 40s and 50s: the rise and fall of Sonya Saint-Amant, a B-singer who makes her way from Nazi Poland to California, living by her wits and beauty, winning fame and fortune only to see it slip away. The first volume, An Overnight Sensation, was published by Speaking Volumes in 2020. The second volume, An Almost Perfect Ending, is out in May 2021.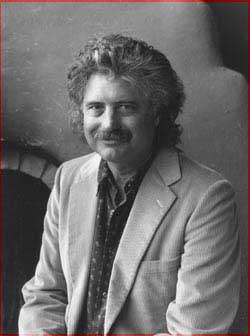 A few years ago, I co-authored a thriller with the Pulitzer Prize winning journalist, Jack Anderson—The Saudi Connection, Forge Books, 2006, and I've written several novels based on screenplays, including The Mexican, Signet, 2001, from the movie starring Julia Roberts and Brad Pitt, and Insomnia, Signet, 2002. These were straight writer-for-hire projects, not exactly literature, designed to keep me from waiting tables in restaurants (which I've done as well). In some cases, I was given less than two weeks to write an entire novel, which of course is ridiculous. Yet I learned a good deal about story-structure from doing these books and I count them as an important part of my ongoing education. I've taught writing workshops, how to structure suspense novels, and occasionally I've taken on editing work.
Along with writing and teaching, I love to travel, cook, read, hike, ski, and play jazz piano. I'm grateful to be married to Gail, a wonderful woman, and to be the father of three astonishingly smart men — Loam, Torello and Gabriel. We have seven grandchildren: two in New York, two in Portland, Oregon, and three in South Africa. Wow!
I've been a writer all my life, long enough to have seen the business change from three-martini lunches and family owned New York publishing houses to mega-media corporations and sparkling water—and now (most intriguing of all), the new digital revolution where it's possible to bypass publishing companies altogether.
To make a career as an author is often a bumpy road, not for the faint of heart. I've had good years and slim years, but they've all been worth it. I still believe it's magic, the luckiest thing in the world to be a writer of books.