The Left-Handed Policeman Mysteries
The Left-Handed Policeman | Nostalgia Kills | Lady Left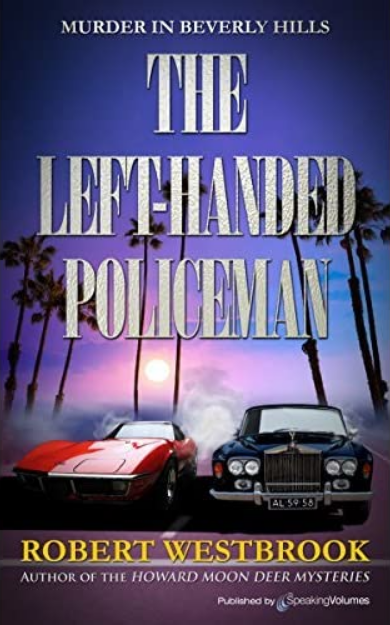 The Left-Handed Policeman (#1)
A killer is on the loose in Beverly Hills. Late at night, as moguls, starlets, actors, and rock stars head home after a night on the town, a Corvette pulls up beside a Rolls-Royce at a traffic light. A gun goes off—and another of Hollywood's elite lies dead. Beverly Hills cowers in terror. It's up to Police Lt. Nicky Rachmaninoff— reluctant cop, ex-hippie, divorced father, and the meanest left-handed jazz pianist in all L.A—to trap the murderer before he dispatches all of Southern California's rich and famous.
"The battle of wits and nerves that unfolds in this expertly paced novel as Nicky struggles to snare the serial killer, keep his job, and juggle an increasingly complex love life make for compelling reading . . . In Nicky Rachmaninoff [Robert Westbrook has] created one of the most engaging new detective heroes since Joseph Wambaugh got philosophical. About the only thing that cushions the disappointment of coming to the end of this page-turner is the knowledge that there's a sequel in the works." —Wall Street Journal
"The pictures of glitzy L.A., the irony, and the general sexiness make it exciting, funny, and entertaining." —USA Today
"Westbrook knows the police and he knows Southern California, from the back alleys of Beverly Hills to the Salton Sea. He has a sure feel for the rhythms of Los Angeles, a city that does march to its own drummer, and for the entertainment industry, which, Westbrook reminds us, has been known to swallow its young. The Left-Handed Policeman is a page-turner." —Philadelphia Inquirer
Nostalgia Kills (#2)
What if the greatest American rock star of the sixties, drowned in his bathtub seventeen years ago, did not accidentally die of a drug overdose but was murdered? Now, a new murder in Beverly Hills leaves blues-playing police lieutenant Nicky Rachmaninoff haunted by what really happened… The sixties meet the eighties in Nostalgia Kills, as sixties veteran Nicky Rachmaninoff races against time to rescue rock and roll, past and present, in this colorful, funny, and gripping story of murder.
"The irrepressible Rachmaninoff is a delightful original. Whether cruising down Sunset Boulevard or racing through Topanga Canyon, he has the aura of macho charm blended with casual competence. A true son of the West Coast."
—St. Louis Post-Dispatch
"Westbrook writes with authority and amusement." —Los Angeles Times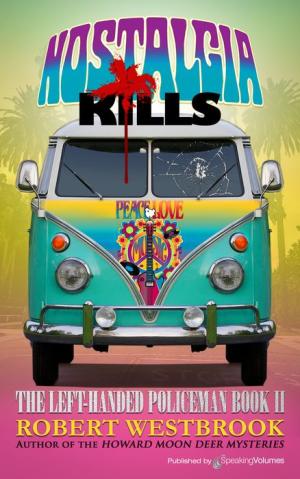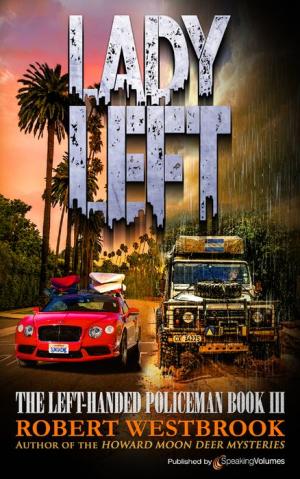 Lady Left (#3)
Can Hollywood's rich and famous find happiness in the Third World—or will they find only murder? Having exposed the Hollywood dream machine and the world of rock and roll in his previous two mysteries, Robert Westbrook now gives the same delightfully satirical treatment to another hot topic on the Hollywood scene: fashionable leftist politics. Nicky Rachmaninoff must take on Tinsel Town's liberal elite as it involves itself in a wild scheme to make the hemisphere safe for romance, revolution, and beautiful people everywhere. From the jungles of Nicaragua to the elegant homes of Beverly Hills and the palatial desert estates of Palm Springs, Lady Left is a darkly comic, intricate, and suspenseful story of what happens when glamour, murder, and politics mix.
"Westbrook has developed a style… he knows how to mix satire with the action elements of a police procedural. All this is present in Lady Left, and an attractive book it is… The plot has more twists and turns than Alice through her looking glass… Frequently amusing, sophisticated, with elements of farce, but also taking a curiously affectionate look at the foibles of Tinseltown, Lady Left will not bore you." —Newgate Callendar, The New York Times Book Review
"Westbrook once again delivers a mercilessly witty social satire, this time about the Hollywood leftist community… Westbrook adeptly exercises the sophisticated riposte in a book distinguished by its poignant characters and well-paced plot." —Publishers Weekly